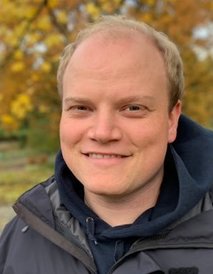 Main Focus
Usable Privacy and Security

User Au­then­ti­ca­ti­on
Privacy Controls
Curriculum Vitae
Since October 2019, I have been a postdoc at the Max Planck Institute for Security and Privacy in Bochum, Germany. More info can be found on my 
personal website
.
The research of our group at MPI-SP focuses on
computer security
,
privacy
, and
human-computer interaction (HCI)
. We are especially working on methods to
help users make better security and privacy decisions
, as well as, to make complex computer systems more usable for non-technical users.
My dissertation focused on exploring the usability and security of password-based user authentication. I received my PhD in 2019 from Ruhr University Bochum.
10/2019 - 09/2023 Max Planck In­sti­tu­te for Se­cu­ri­ty and Pri­va­cy (MPI): Postdoc Usable Privacy and Security
09/2014 - 09/2019 Ruhr Uni­ver­si­ty Bo­chum (RUB): PhD Mo­bi­le Se­cu­ri­ty Group
04/2012 - 07/2014 Ruhr Uni­ver­si­ty Bo­chum (RUB): M.​Sc. IT Se­cu­ri­ty Net­works & Sys­tems
10/2008 - 03/2012 Uni­ver­si­ty of Ap­p­lied Sci­en­ces Würz­burg-Schwein­furt (THWS): B.​Eng. Com­pu­ter Sci­ence